Manipur High Court Allows Tribal Bodies to Appeal Against Order on ST Status for Meiteis
Unleashing Ethno-Social Tensions: The March 27 Order and Subsequent Unrest
Table of Contents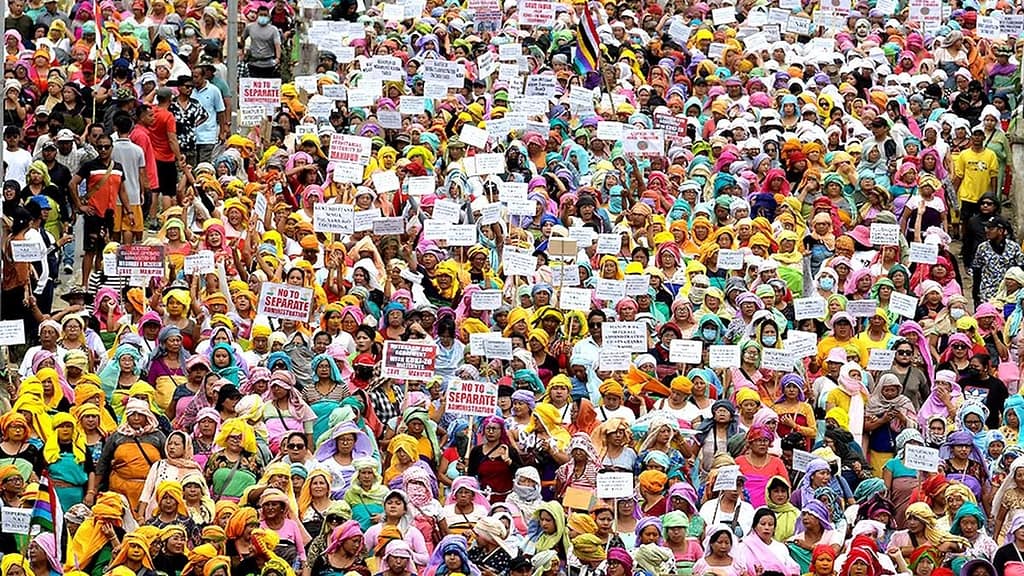 The Manipur High Court, in a recent development, has granted tribal bodies the permission to appeal against the contentious March 27 order. This order, which directed the State government to recommend Scheduled Tribe (ST) status for the Meiteis, stirred deep-rooted resentments and triggered widespread violence, claiming the lives of at least 180 people over a span of five months.
Challenging the Controversial Order
A Division Bench comprising Justices Ahanthem Bimol Singh and A. Guneshwar Sharma acknowledged the pleas put forth by various tribal bodies, allowing them to contest the order. The decision to grant leave for appeal was primarily based on the merits of the grievances articulated by the tribal bodies, as well as the arguments presented by involved parties.
Context of the Order and Prevailing Discontent
Previously, a single judge Bench of the then Acting Chief Justice M.V. Muralidharan had issued the contentious order on the petition filed by members of the Meitei Tribes Union, advocating for the inclusion of Meiteis in the ST list. This decision instantly sparked uproar among the tribal communities, leading to widespread protests and subsequent violence.
Validity of Meiteis' ST Status Claim
Advocate Colin Gonsalves, representing the tribal bodies, emphasized that the claim made by the Meiteis lacked merit as they had not demonstrated their socio-economic backwardness, a prerequisite for obtaining ST status. Furthermore, the tribal bodies contended that granting ST status to the dominant Meitei community could potentially impinge on the rights and privileges currently enjoyed by existing STs.
Upholding the Right to Appeal
While the Union government expressed no objection to the tribal bodies' appeal, the Manipur government and members of the Meitei Tribes Union opposed the tribal bodies' status as an "aggrieved party" in this context. The court, however, acknowledged the potential impact on the rights of the tribal bodies and hence granted them the opportunity to appeal the order.
Ongoing Legal Proceedings and Implications of Justice Muralidharan's Transfer
Currently, a review petition filed by members of the Meitei Tribes Union is pending in the High Court, where the tribal bodies have also been included as parties. With the transfer of Justice Muralidharan to the Calcutta High Court and the assumption of the new Chief Justice, Justice Siddharth Mridul, the case is expected to undergo further scrutiny.
The need for a balanced approach that respects the concerns of all stakeholders remains pivotal in resolving this complex and sensitive matter.
Source: The Hindu.