Aligning Higher Education with the United Nations SDGs
Table of Contents
In the pursuit of the United Nations Sustainable Development Goals (SDGs), it is imperative that educational institutions worldwide realign their approaches to education. This alignment is not only essential for achieving the SDGs by the 2030 deadline but also for nurturing a future that is characterized by improved living standards, reduced inequality, and sustainable economic growth. In this context, India, with its rich history of inclusive education, has taken significant steps to integrate SDGs into its education policies and practices.
The Urgency of the SDGs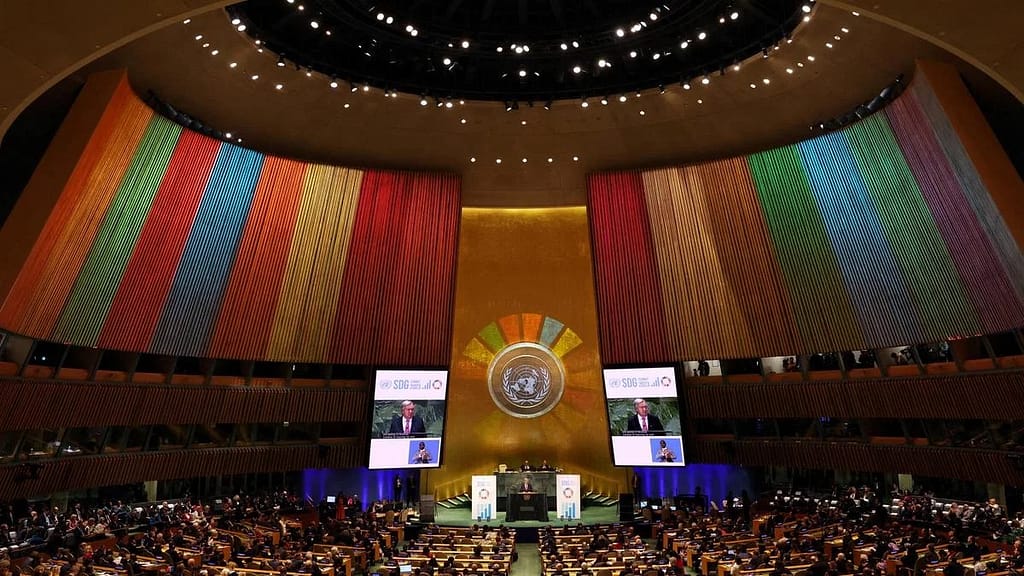 The SDGs comprise 17 goals and 169 targets that all United Nations member states have committed to achieving by 2030. These goals cover a wide range of socio-economic and environmental issues, from poverty reduction to quality education, reduced inequality, and economic growth. With the challenges posed by the COVID-19 pandemic, the climate crisis, geopolitical conflicts, and global economic instability, the need to accelerate progress towards the SDGs has become even more urgent.
The Role of Education, Particularly Higher Education
Education, especially quality higher education, plays a pivotal role in achieving the SDGs. It is the foundation upon which other goals can be realized. Data from the Organisation for Economic Co-operation and Development (OECD) reveals that individuals with higher education degrees are not only more employable but also earn significantly more—up to 54% more—than those with only secondary education. Higher education, therefore, has a cascading effect on multiple SDGs, from poverty alleviation to gender equality and economic growth.
Strengthening the Research-Teaching Nexus
To fully harness the potential of higher education in the context of the SDGs, universities should strengthen the link between research and teaching. This approach ensures that students directly benefit from the knowledge generated through research. Multidisciplinary and interdisciplinary education systems produce individuals who can tackle global challenges, such as sustainable energy, climate change, and economic impact assessment, with innovative solutions.
Collaboration for Sustainable Development
Sustainable development requires a shift in the way we produce and consume resources. This shift can be facilitated through collaboration between universities and private companies. Start-ups and innovative solutions play a crucial role in achieving goals related to industry, innovation, and responsible consumption.
The Role of Value-Based Education
Value-Based Education (VBE) is a vital component of aligning higher education with SDGs. VBE instills responsibility toward oneself, society, and the planet. This holistic approach is essential for achieving SDGs like "Life on Land."
Recommendations and Conclusion
To accelerate progress toward the 2030 agenda, higher education stakeholders should educate and orient themselves to align all their activities with the SDGs. This involves mapping daily operations, teaching, and research with the SDGs. Ranking universities based on their SDG achievements is a positive step, but more comprehensive efforts are needed.
Higher education institutions must become more community-centric, promoting community health, energy efficiency, and waste reduction. Collaboration, resource sharing, and the development of local skills should become integral to university culture.
In conclusion, it is imperative that universities in India and globally adopt sustainability as a core principle. They must integrate SDGs into institutional strategies and work closely with socio-economic development efforts. Universities should strive to have a meaningful and widespread impact on SDGs, contributing directly to the well-being of citizens and nation-building.
Selvam Jesiah is Professor of Management at Sri Ramachandra Institute of Higher Education and Research.
Source: The Hindu