Navigating Delhi's G20 Traffic with MapMyIndia App
Table of Contents
As New Delhi hosts the G20 Summit from September 9 to 10, the city faces significant traffic disruptions and security measures. To assist commuters in smoothly navigating these challenges, Delhi Police recommends using the Mappl's MapMyIndia app, a homegrown satellite-based navigation tool that offers real-time updates on traffic conditions and road closures.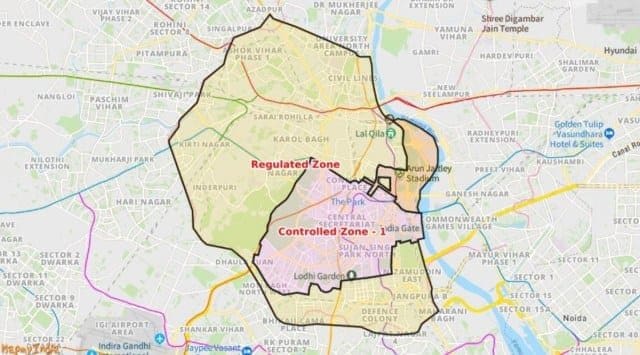 Real-time Updates for G20 Summit
Mappl, in collaboration with Delhi Police, has introduced special features for the G20 Summit within the MapMyIndia app. These features include the ability to track real-time updates on road closures and turn restrictions. Users can easily identify affected roads marked in red on the map and receive alternative route suggestions.
Regulated and Controlled Zones
Additionally, the app displays officially marked Regulated and Controlled Zones in Delhi, helping users identify areas to avoid during the summit. This information is invaluable for both residents and visitors trying to navigate the city's traffic.
Download the App
The MapMyIndia app is available for download on both the Google Play Store and Apple App Store. Beyond G20-specific features, the app offers various viewing options, including satellite view, terrain view, 360-degree view, and the default map view. Users can also search for places, get directions, share locations, and report issues.
Rohan Verma, CEO of Mappl, emphasized the partnership with Delhi Police in providing real-time traffic advisories and route suggestions. This collaboration aims to ensure that residents and visitors can navigate Delhi during the summit smoothly and accurately.
The endorsement of MapMyIndia's app aligns with the government's 'Made in India' initiative, emphasizing the use of domestic products. The G20 Summit will witness participation from leaders of 19 countries, the European Union, and representatives from international organizations like the United Nations, the World Bank, and the International Monetary Fund.
For a hassle-free experience during the G20 Summit in Delhi, consider using the MapMyIndia app to stay updated on traffic conditions and navigate through the city effectively.
Source: Read the original article