Low Awareness of Welfare Schemes Among India's Elderly
Table of Contents
Introduction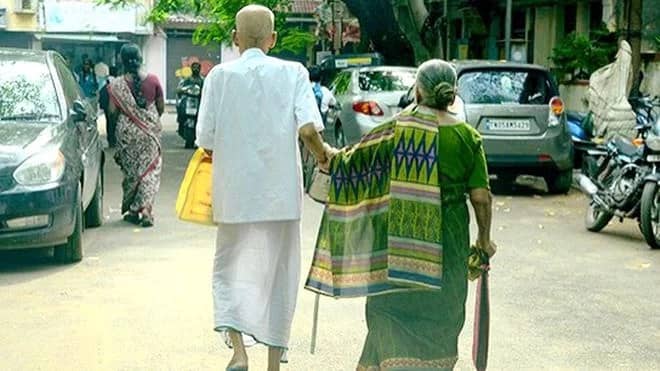 The recently published India Ageing Report 2023, produced by the United Nations Population Fund, India, in collaboration with the International Institute for Population Sciences, sheds light on the challenges faced by India's elderly population regarding their awareness of social welfare schemes. As India's elderly population is projected to reach 20% of the country's total population by 2050, addressing their needs and ensuring their well-being becomes crucial.
Lack of Awareness
The report highlights a concerning lack of awareness among the elderly about key government welfare schemes designed to support them. Specifically, it points out the following levels of awareness:
Old-Age Pension Scheme (IGNOAPS): Only 55% of the elderly are aware of this scheme.
Widow Pension Scheme (IGNWPS): Merely 44% of the elderly know about this scheme.
Annapurna Scheme: A strikingly low 12% of the elderly are aware of this program.
This lack of awareness is a significant hurdle in ensuring that these social security schemes reach the intended beneficiaries effectively.
Regional Disparities
The report also underscores regional disparities in awareness. It is not just a rural-urban divide but also varies from state to state. This regional variation further complicates the challenge of ensuring that all eligible elderly individuals can benefit from these schemes.
Low Utilization of Welfare Schemes
Awareness is not the only issue; utilization of these social security schemes also faces challenges:
Old-Age Pension Scheme (IGNOAPS): About 30% of rural elderly from below-poverty-line (BPL) households receive benefits. However, this percentage is even lower in urban areas.
Widow Pension Scheme (IGNWPS): Only 24% of elderly BPL widows receive the widow pension.
Annapurna Scheme: The utilization of this scheme is substantially low across all sections of the elderly.
Reasons for Low Utilization
The study points out that multiple administrative procedures and extensive documentation requirements may have led to these challenges. Moreover, physical infirmities and a lack of technical understanding among the elderly further hinder their ability to navigate these mandatory processes.
Older Persons with Disabilities
The report also highlights the difficulties faced by older persons with disabilities in accessing social security schemes. While around 32% of the elderly with hearing and vision impairments availed the social insurance scheme, the utilization rate among widowed elderly with disabilities was even lower.
State-Wide Variation for Persons with Disabilities
The access to social security schemes for older persons with disabilities varies significantly from state to state. Some states, such as Rajasthan, Bihar, Karnataka, and Madhya Pradesh, show higher access to the Old-Age Pension Scheme (IGNOAPS), while others, including Maharashtra, Gujarat, Uttar Pradesh, and Kerala, have lower access to this scheme.
Conclusion
The India Ageing Report 2023 underscores the urgent need for increased awareness and improved accessibility to social welfare schemes for the elderly in India. As the elderly population continues to grow, addressing these issues becomes paramount in ensuring their well-being and social inclusion.
Source: The Hindu – Elderly have low awareness about welfare schemes, says India Ageing Report 2023