G-20 Summit 2023: Live Updates from New Delhi | PM Modi welcomes Heads of Delegations at Bharat Mandapam
The G-20 Summit, under the Presidency of India, has commenced in New Delhi. Here are the latest live updates:
Table of Contents
Welcoming World Leaders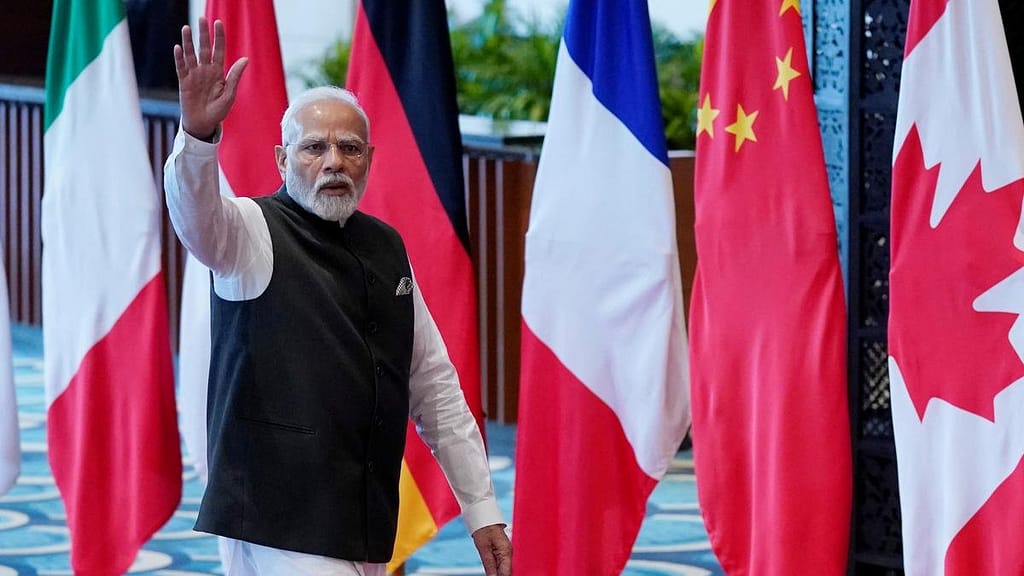 Prime Minister Narendra Modi extended a warm welcome to world leaders at the Bharat Mandapam International Exhibition and Convention Centre. This venue serves as the central location for the summit, where leaders from across the globe will gather to address pressing global issues.
Summit Theme: 'One Earth'
This year's G-20 Summit revolves around the theme 'One Earth.' The first session of the summit is scheduled to commence at approximately 10:30 am, where discussions will revolve around critical global challenges.
Bilateral Talks with World Leaders
Prime Minister Narendra Modi is set to hold bilateral talks with leaders, including U.K. Prime Minister Rishi Sunak, during the summit. These discussions will cover a wide range of topics aimed at strengthening international cooperation.
Important Agreements
On September 8, Prime Minister Modi and U.S. President Joe Biden celebrated the completion of the notification process in the U.S. Congress for a commercial agreement between General Electric Aerospace and Hindustan Aeronautics Ltd. (HAL). This agreement involves the manufacture of GE F-414 jet engines in India and marks a significant step in defense cooperation between the two nations. The leaders also praised the resolution of the seventh and final outstanding World Trade Organization (WTO) dispute between India and the United States.
Guest Countries
Under India's Presidency, nine countries – Bangladesh, Egypt, Mauritius, Netherlands, Nigeria, Oman, Singapore, Spain, and the United Arab Emirates – have been invited as "guest countries." This inclusion reflects the G-20's effort to balance the agendas of Western countries with those of the Global South.
Summit Proceedings
The first session of the G-20 Summit, themed 'One Earth,' is scheduled to begin around 10:30 am. This global meeting brings together various ministries, meetings, and groups to address critical global issues.
Global Diplomacy Amid Challenges
The G-20 Summit convenes in a complex global landscape with notable absentees, including the leaders of Russia, China, Spain, and Mexico. The absence of key players presents challenges for achieving consensus on pressing international issues.
Prince Mohammed bin Salman's Visit
Prince Mohammed bin Salman bin Abdulaziz Al Saud, the Crown Prince and Prime Minister of Saudi Arabia, is scheduled to visit India from September 9-11 to attend the G-20 Summit and engage in a State visit.
Eco-Friendly Initiatives
Efforts to keep the G-20 Summit eco-friendly include maintaining a plastic-free environment at Bharat Mandapam, the venue for the event.
Metro Station Closure
The Supreme Court metro station will be closed from 5 a.m. to 11 p.m. as part of security measures during the summit.
Stay tuned for more live updates from the G-20 Summit in New Delhi as world leaders come together to address global challenges and foster international cooperation.
Source: Read the original article