Farmers to Challenge India-U.S. Deal on Poultry in Supreme Court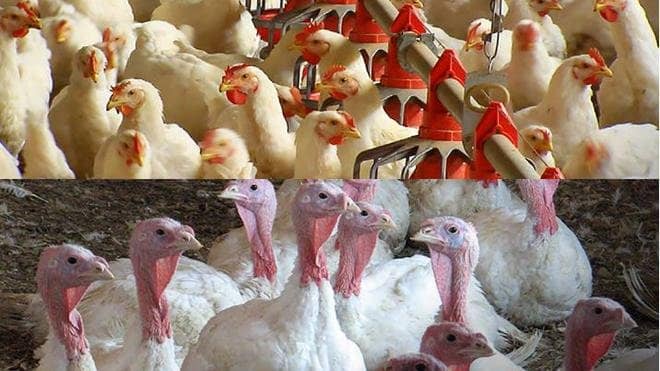 Farmers and traders associations in India are expressing concern over the recent India-U.S. deal to end disputes over poultry product imports and reduce import tariffs on various agricultural products. They fear that these agreements, signed during President Joe Biden's visit for the G-20 meetings, will negatively impact the interests of Indian farmers and small and medium poultry industries.
The key concerns include:
Import of Chicken Legs and Liver: There are concerns that the deal may allow chicken legs and liver, which are not popular in the U.S., to be imported into India, potentially disrupting the domestic poultry market.
Use of Meat and Bone Meal in Poultry Feed: Farmers are worried that poultry feed made from beef and pork may be used in India, as it is a common practice in the U.S. This raises concerns about the quality and safety of poultry products in India.
Ranpal Dhanda, President of the Poultry Federation of India, stated that his organization plans to approach the Supreme Court to challenge the unilateral decision of the Indian government. He argued that the agreement benefits large American companies at the expense of small and medium poultry outlets in India.
K.V. Biju, the national coordinator of Rashtriya Kisan Mahasnagh, expressed disappointment that India had agreed to reduce import duties on agricultural products. He noted that this decision could harm the interests of farmers in states like Jammu and Kashmir, Himachal Pradesh, and Madhya Pradesh.
Opposition parties in India have also raised questions about the reduction in import duties and threatened to protest against the decision.
United States Trade Representative Katherine Tai had announced that both countries had resolved their outstanding disputes at the World Trade Organization and that India had agreed to reduce tariffs on specific U.S. products, including frozen poultry and fruits. While these tariff reductions aim to expand economic opportunities for U.S. producers, they have sparked concerns among Indian farmers and traders.
The issue highlights the challenges in balancing international trade interests with domestic concerns related to agriculture and food safety.
Source: The Hindu