Building a Rules-Based World Order: PM Modi's Vision at ASEAN-India Summit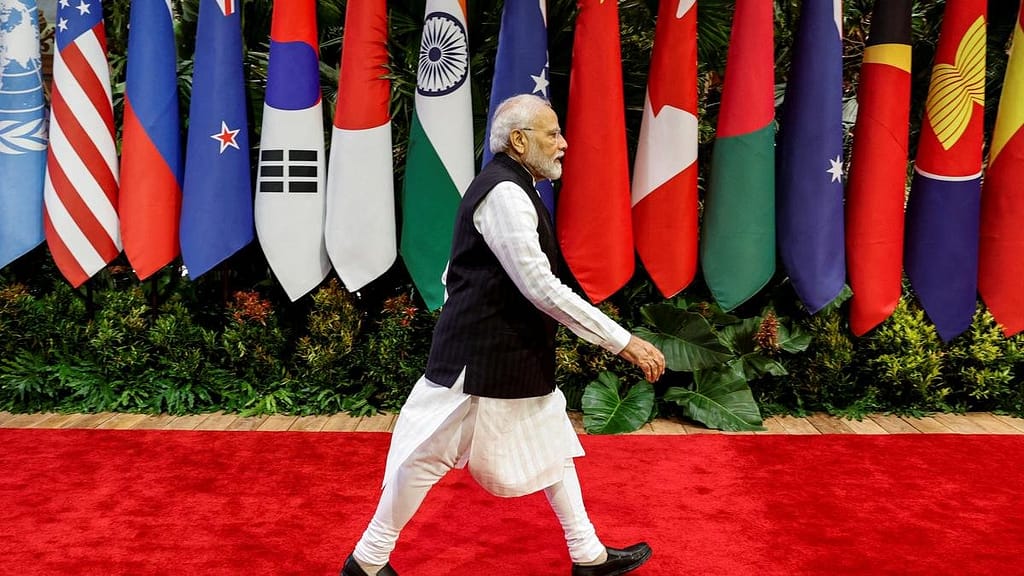 Table of Contents
Jakarta, September 7: At the annual ASEAN-India summit in Jakarta, Prime Minister Narendra Modi articulated a compelling vision for a post-COVID world order, emphasizing the importance of rules and cooperation among nations. Here's a detailed exploration of his key points and the significance of this summit.
A Vision for a Post-COVID World Order
The world has been grappling with the profound effects of the COVID-19 pandemic, and in the midst of these challenges, Prime Minister Narendra Modi has presented a visionary outlook for the future. At the heart of this vision is the establishment of a rules-based post-COVID world order. It's a call to action for nations to come together, cooperate, and chart a course for a better, more stable world in the aftermath of the pandemic.
The Indo-Pacific and the Global South
One of the central themes of PM Modi's address was the Indo-Pacific region. He emphasized that the progress of a free and open Indo-Pacific is not just in the interest of a few nations; it's in the common interest of all. The Indo-Pacific has emerged as a critical geopolitical region, and ensuring its openness and freedom of navigation is vital for global trade, security, and prosperity.
Moreover, PM Modi highlighted the importance of elevating the voice of the Global South. In a world often dominated by the perspectives of major powers, acknowledging and prioritizing the voices and interests of countries from the Global South is crucial. This approach promotes equity and inclusivity in international decision-making.
India's Commitment to ASEAN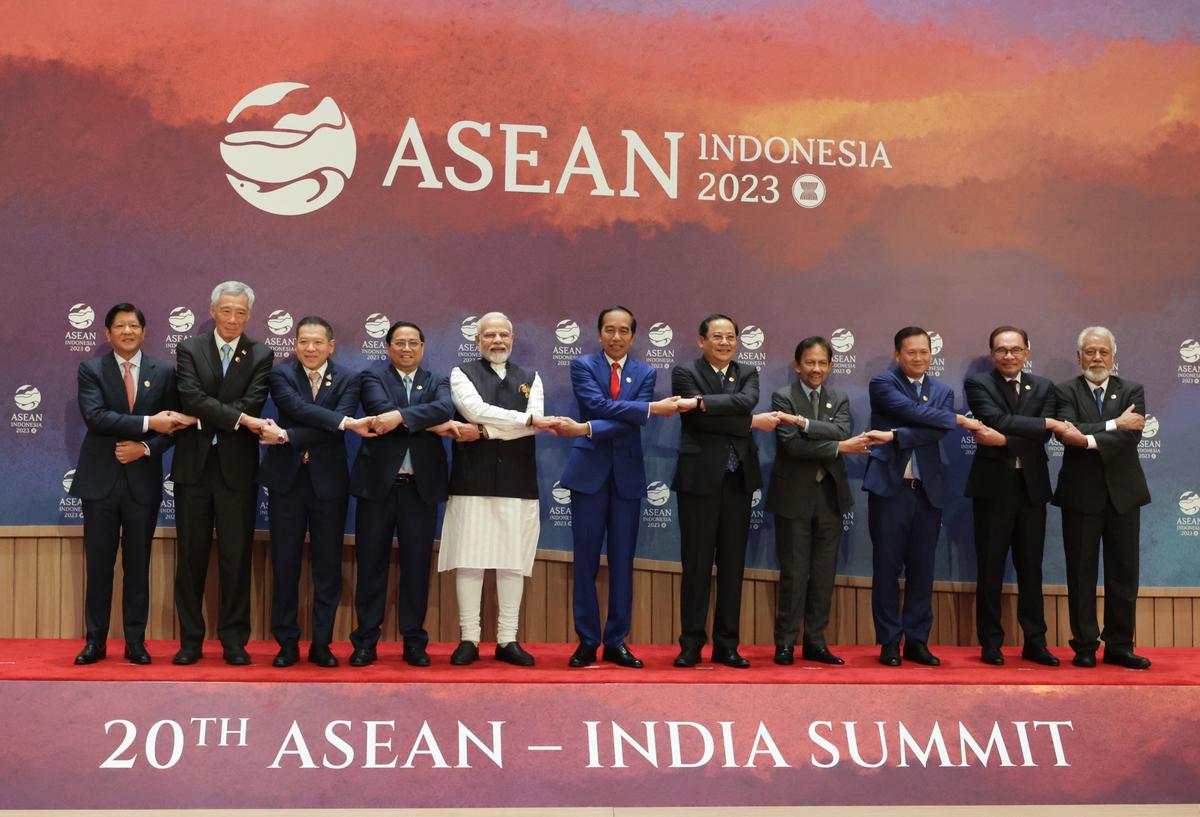 India sees the Association of Southeast Asian Nations (ASEAN) as a cornerstone of its Indo-Pacific strategy. In his address, PM Modi reiterated India's steadfast commitment to working closely with ASEAN nations. This commitment extends beyond the realm of geopolitics; it's about fostering economic growth, people-to-people ties, and shared values.
ASEAN holds a prominent place in India's Indo-Pacific initiative. Its geographic proximity, shared values, and regional unity make it a natural partner for India in its quest for a free and open Indo-Pacific. PM Modi's affirmation of working "shoulder to shoulder" with ASEAN underlines the depth of this partnership.
The Code of Conduct for the South China Sea
The South China Sea has been a source of tensions and disputes, particularly due to China's increasing assertiveness in the region. PM Modi addressed this issue by expressing India's belief that the Code of Conduct for the South China Sea should be effective and compliant with the United Nations Convention on the Law of the Sea (UNCLOS). This statement aligns with the broader international consensus on the need for peaceful resolutions in this critical maritime region.
India's stance on this matter is significant, considering the reactions from other ASEAN member countries, such as Malaysia, Vietnam, and the Philippines, to China's territorial claims in the South China Sea. PM Modi's message reaffirms India's commitment to stability and cooperation in the Indo-Pacific.
Strengthening Sovereignty and Territorial Integrity
Against the backdrop of regional tensions, PM Modi called for collective efforts to strengthen the sovereignty and territorial integrity of all countries. This statement holds particular relevance in light of recent territorial disputes and claims in the Indo-Pacific region.
By emphasizing the importance of preserving the sovereignty of nations, PM Modi reiterates India's commitment to peaceful coexistence and adherence to international norms. In an era marked by geopolitical complexities, respecting borders and territorial integrity is a fundamental principle of international relations.
Multilateralism and Rules-Based International Order
The contemporary world faces a multitude of challenges, including terrorism, extremism, and geopolitical conflicts. In addressing these issues, PM Modi underscored the importance of multilateralism and a rules-based international order. This approach emphasizes the need for nations to come together and abide by established international laws and norms.
In a world that has witnessed historic changes, dialogue and diplomacy emerge as the primary means for resolving disputes. PM Modi's call for adherence to international laws and collective efforts to safeguard sovereignty highlights India's commitment to peaceful coexistence and global stability.
India's Engagement with ASEAN and East Asia
The ASEAN-India summit in Jakarta marked a significant milestone in India's engagement with Southeast Asia and East Asia. PM Modi's proposals encompassed a wide array of areas, including connectivity, maritime cooperation, digital transformation, trade and the economy, environment, health, and traditional medicine.
These proposals reflect India's comprehensive approach to strengthening ties with ASEAN nations and East Asian partners. The discussions during the summit showcased India's commitment to collaborative efforts across diverse sectors. From fostering economic growth to addressing environmental challenges and promoting traditional medicine, India's engagement with ASEAN and East Asia is poised to shape the region's future.
Conclusion
In conclusion, Prime Minister Narendra Modi's address at the ASEAN-India summit in Jakarta signifies India's commitment to a stable and cooperative world order. It underlines the importance of regional cooperation, adherence to international laws, and the pursuit of common goals for the benefit of all nations.
The challenges of the post-COVID world require nations to work together more closely than ever before. PM Modi's vision for a rules-based international order and a free and open Indo-Pacific reflects India's role as a responsible global actor. As the world continues to navigate uncertain waters, the summit serves as a reminder of the shared aspirations and responsibilities of nations in shaping a better future.
Source: The Hindu