Table of Contents
BRICS, an acronym for Brazil, Russia, India, China, and South Africa, has been a prominent player in the realm of international cooperation and geopolitics. Recently, this group took a significant step by expanding its membership to include Argentina, Egypt, Ethiopia, Iran, Saudi Arabia, and the United Arab Emirates (UAE). This expansion has raised several questions and implications that we'll delve into.
Origins of BRICS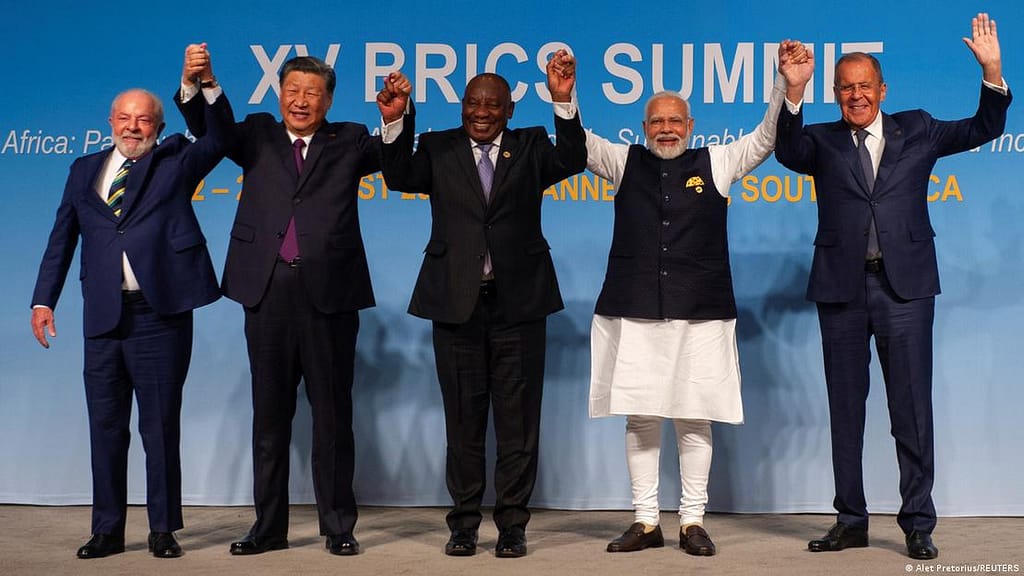 To understand the significance of this expansion, we must first look back at the origins of BRICS. Initially, the term BRIC was coined by Goldman Sachs in 2001, highlighting the potential economic powerhouses of Brazil, Russia, India, and China. The formal grouping came into existence in 2006, and South Africa joined in 2011, forming BRICS. Together, these countries represent 41% of the global population, 24% of global GDP, and 16% of global trade.
The Expansion
The recent Johannesburg declaration announced the inclusion of six new members, marking a significant enlargement of BRICS. India played a crucial role in shaping the membership criteria and selection process, aiming to incorporate strategic partners as new members. With 11 countries, BRICS now surpasses organizations like ASEAN and the Shanghai Cooperation Organisation in terms of size.
Not an Anti-West Bloc
Contrary to some perceptions, BRICS expansion is not an "anti-West" move. France, a G7 member, has expressed interest in engaging with BRICS, indicating a more inclusive approach. The new entrants, largely from the Global South, seek to navigate the polarized geopolitical landscape effectively.
Diverse Representation
Argentina, despite Brazil's initial reluctance, was selected from Latin America. Ethiopia and Egypt represent Africa. These countries bring economic strength and strategic importance to the table. For example, Ethiopia is one of the fastest-growing economies in Africa, while Egypt controls a crucial trade route through the Suez Canal.
Economic Dependencies
One notable aspect is the economic ties that some new members have with China. Argentina and Egypt, for instance, have strong economic dependency on China. This could influence the dynamics within BRICS.
Geopolitical Implications
The inclusion of Saudi Arabia, UAE, Iran, Egypt, and Ethiopia, all sharing a common regional space, may introduce regional rivalries and geopolitical tensions into BRICS. These contradictions could limit the group's potential for cohesive action.
China's Role
China's role in BRICS is crucial. While it seeks to build its bloc against Western powers, India emphasizes the principle of decision-making "through consensus" to maintain balance within the group. The expansion, seen as the first phase, allows for further growth.
Russia's Opportunity
Russia, another major player in BRICS, will host the next summit in 2024. An expanded BRICS provides Moscow with an opportunity to assert its relevance in the face of Western pressures.
The Name Stays
Despite the expansion, BRICS will retain its name, a brand in itself. This decision reflects the group's recognition as a collective force on the global stage.
In conclusion, the expansion of BRICS marks a significant development in international cooperation. As this diverse group of nations comes together, their shared challenges and ambitions will shape the future of global geopolitics and economic dynamics.
Source: Indian Express