BRICS (Brazil, Russia, India, China, and South Africa) opens its doors to Argentina, Egypt, Ethiopia, Iran, Saudi Arabia, and the United Arab Emirates.
Table of Contents
---
A Historic Expansion
In a momentous decision, the BRICS alliance, consisting of Brazil, Russia, India, China, and South Africa, has taken a bold step towards expansion. Prime Minister Narendra Modi, at the 15th BRICS summit in Johannesburg, announced the inclusion of six new countries, marking a significant shift in the dynamics of this influential group.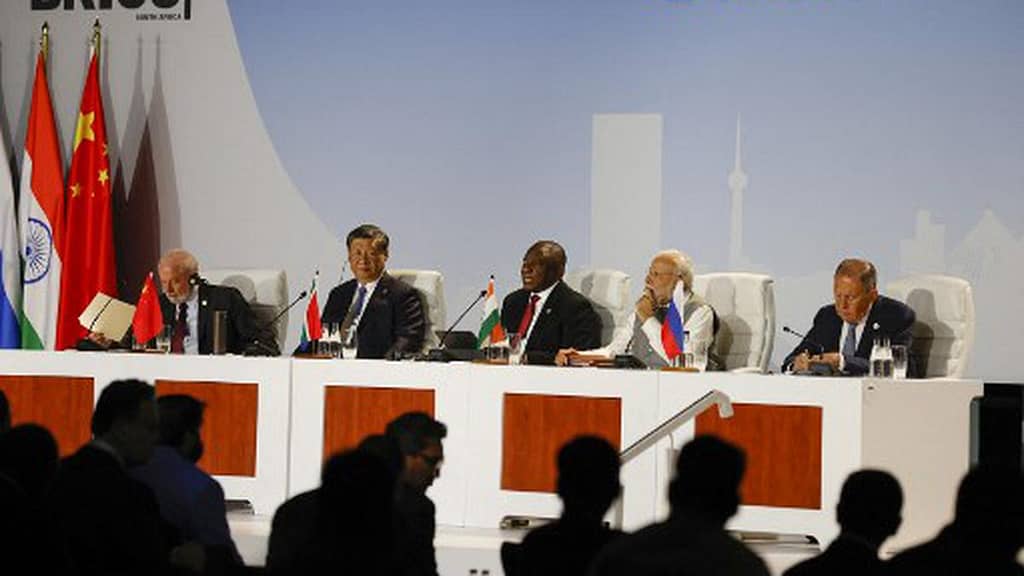 Strengthening Multipolarity
Prime Minister Modi emphasized that this expansion would bolster BRICS and promote confidence in the concept of a multipolar world order. The decision to invite Argentina, Egypt, Ethiopia, Iran, Saudi Arabia, and the United Arab Emirates reflects a commitment to diversity and collaboration on a global scale.
Guiding Principles and Consensus
Modi commended the consensus reached on the guiding principles, standards, criteria, and procedures for BRICS expansion. With these new members, BRICS anticipates injecting fresh dynamism and energy into its endeavors.
An Important Milestone
Notably, this expansion comes 13 years after the inclusion of South Africa in 2010. Originally conceived as an alliance of major economies with a global impact, BRICS has evolved to embrace a broader spectrum of nations shaping the post-Cold War world order.
Building Consensus
Prime Minister Modi highlighted India's warm relations with the prospective new members and expressed India's efforts to ensure that countries expressing a desire to join BRICS can contribute as partner countries.
Commitment to Peace
South African President Cyril Ramaphosa, the current Chair of BRICS, presented the Johannesburg Declaration, emphasizing the group's commitment to inclusive multilateralism and upholding international law, particularly the principles of the United Nations Charter. The declaration also underscored a dedication to peaceful conflict resolution through dialogue and inclusive consultation.
Acknowledging Global Disparities
Ramaphosa pointed out the world's growing disparities, exacerbated by the lingering effects of the global COVID-19 pandemic. BRICS continues to play a vital role in addressing these global challenges.
NDB's Vision
President Ramaphosa revealed that Dilma Roussef, the president of the New Development Bank (NDB), has submitted a report outlining the bank's scope and vision, indicating further developments in the financial sphere within BRICS.
Acknowledging a Lunar Triumph
Prime Minister Modi also expressed his gratitude to the BRICS community for acknowledging India's successful soft landing of Chandrayaan-3 on the moon's south pole. He celebrated this achievement as a victory for the global scientific community, transcending national boundaries.
---
This expansion marks a significant stride towards a more inclusive and influential BRICS alliance, fostering global cooperation and unity.
Read More: Official Article