Key Highlights from the 20th ASEAN-India Economic Ministers' Meeting
Table of Contents
Introduction
The 20th ASEAN-India Economic Ministers' Meeting, held in Semarang, Indonesia, signifies the continued commitment of India and the ASEAN nations to foster economic cooperation. This article explores the key takeaways from this significant meeting.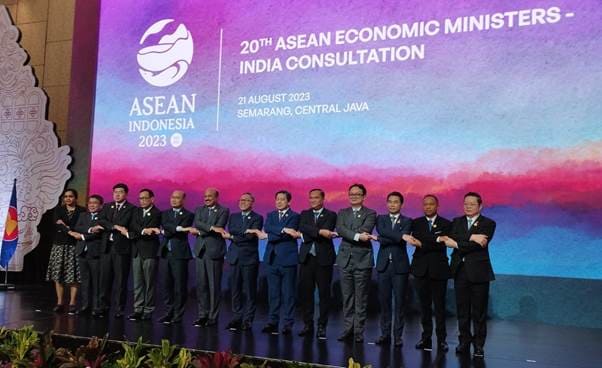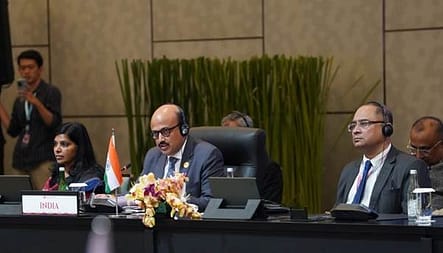 The Indian Delegation
Representing India in this pivotal meeting was Shri Rajesh Agrawal, Additional Secretary, Department of Commerce, Ministry of Commerce and Industry. He co-chaired the meeting with Dr. Zulkifli Hasan, Minister of Trade, Indonesia, underlining the collaborative spirit of the gathering.
Strengthening Bilateral Ties
One of the primary objectives of this meeting was to review the bilateral trade and investment relations between India and ASEAN. Both sides reaffirmed their dedication to strengthening their economic partnership, particularly in the post-pandemic era. In 2022-23, India and ASEAN recorded a bilateral trade of USD 131.5 billion, accounting for a substantial 11.3% of India's global trade during the same period.
Engagement with the Business Sector
The ministers engaged with the ASEAN-India Business Council (AIBC) and acknowledged the council's efforts in 2023, including the successful 5th ASEAN-India Business Summit in Kuala Lumpur. They also took note of Non-Tariff Barriers (NTBs) raised by businesses and appreciated the growing exchanges between stakeholders from both sides.
Addressing Regional and Global Challenges
The meeting was not limited to economic matters; it also addressed regional and global challenges. These included the multifaceted impact of the COVID-19 pandemic, climate change, global financial market volatility, inflationary pressures, and geopolitical tensions. Both sides recognized the importance of resilient supply chains, food security, energy security, health, and financial stability as priority areas for cooperation.
Reviewing the ASEAN-India Trade in Goods Agreement (AITIGA)
A significant agenda item was the review of the ASEAN-India Trade in Goods Agreement (AITIGA), signed in 2009. The meeting was preceded by an AITIGA Joint Committee meeting, which outlined the roadmap for the review, finalized the Terms of Reference, and established the Work Plan for the AITIGA Review Negotiations. The endorsement of these review documents signals the formal commencement of negotiations with defined modalities. The quarterly schedule of negotiations aims to conclude the review by 2025. This review addresses the need for a more facilitative and mutually beneficial Free Trade Agreement (FTA) while addressing current trade imbalances.
Conclusion
The 20th ASEAN-India Economic Ministers' Meeting underscores the significance of economic collaboration between India and ASEAN. It reaffirms the commitment to enhancing trade relations and addresses crucial regional and global challenges. The decision to review the AITIGA agreement demonstrates a proactive approach to create a more equitable and prosperous trading environment. This meeting sets the stage for further guidance at the forthcoming India-ASEAN Leaders' Summit in early September.
---
Read More: PIB Delhi